News
May 25, 2018
Memorial Day
In honor of Memorial Day, our office will be closed Monday, May 28th.
We will reopen for business Tuesday, May 29th.
April 16, 2018
BWI Eagle Shares Hometown with Another Historic Innovator
BWI Eagle's hometown of Butler, Pennsylvania is known for more than manufacturing world class remote controls.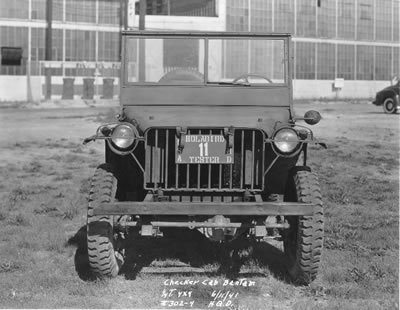 Butler is the birthplace of one of the most famous vehicles in the world - the Jeep. In 1940, the US Army, knowing they would soon be drawn into WWII, contracted The American Bantam Car Company of Butler, PA to design a new multi-purpose, 4-wheel drive vehicle that could be used to transport troops and equipment over all kinds of terrain. In an incredible 45 days, the engineers at Bantam designed and delivered a prototype: the first Jeep. The Department of the Army was impressed and ordered 600,000 more. Because Bantam was a small company and could not produce the vehicles as fast as the Army needed them, the blueprints were shared with Ford and Willy's to help meet the demand.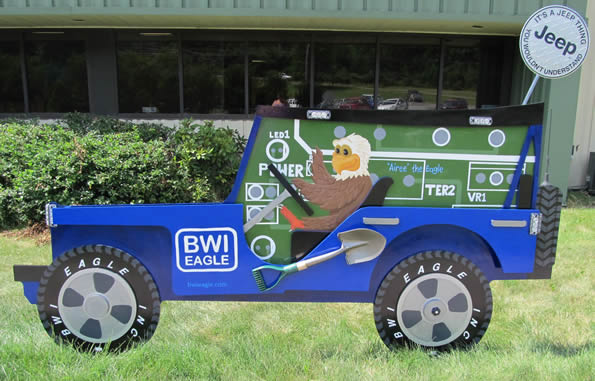 Although the Bantam Car Co. closed in 1956, Butler still has a deep love for Jeeps. Butler hosts the Bantam Jeep Heritage Festival annually, and holds the Guinness World Record for the Largest Jeep Parade! The record was set in 2015 when 2,420 Jeeps paraded through the city of Butler to celebrate the 75th anniversary of the original Bantam Jeep.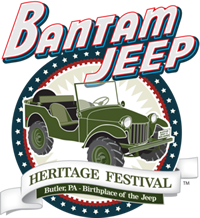 March 29, 2018
March 1, 2018
Employee Appreciation Day
Did you know? National Employee Appreciation Day is celebrated on the first Friday in March in the United States and Canada.
BWI Eagle is marking this day with a luncheon and new team T-shirts for everyone. Since we all look so wonderful in our new T-shirts, we decided it would be a good day to take a new team photo.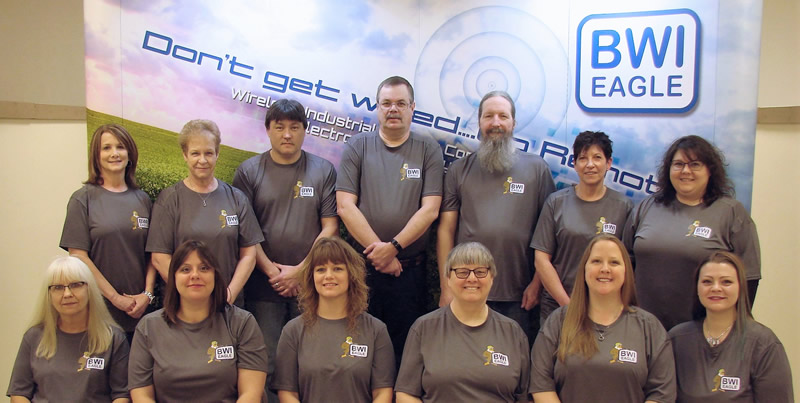 We're really happy with the new employee photo, but accomplishing such a professional looking shot, with this gang, wasn't as easy as you might think...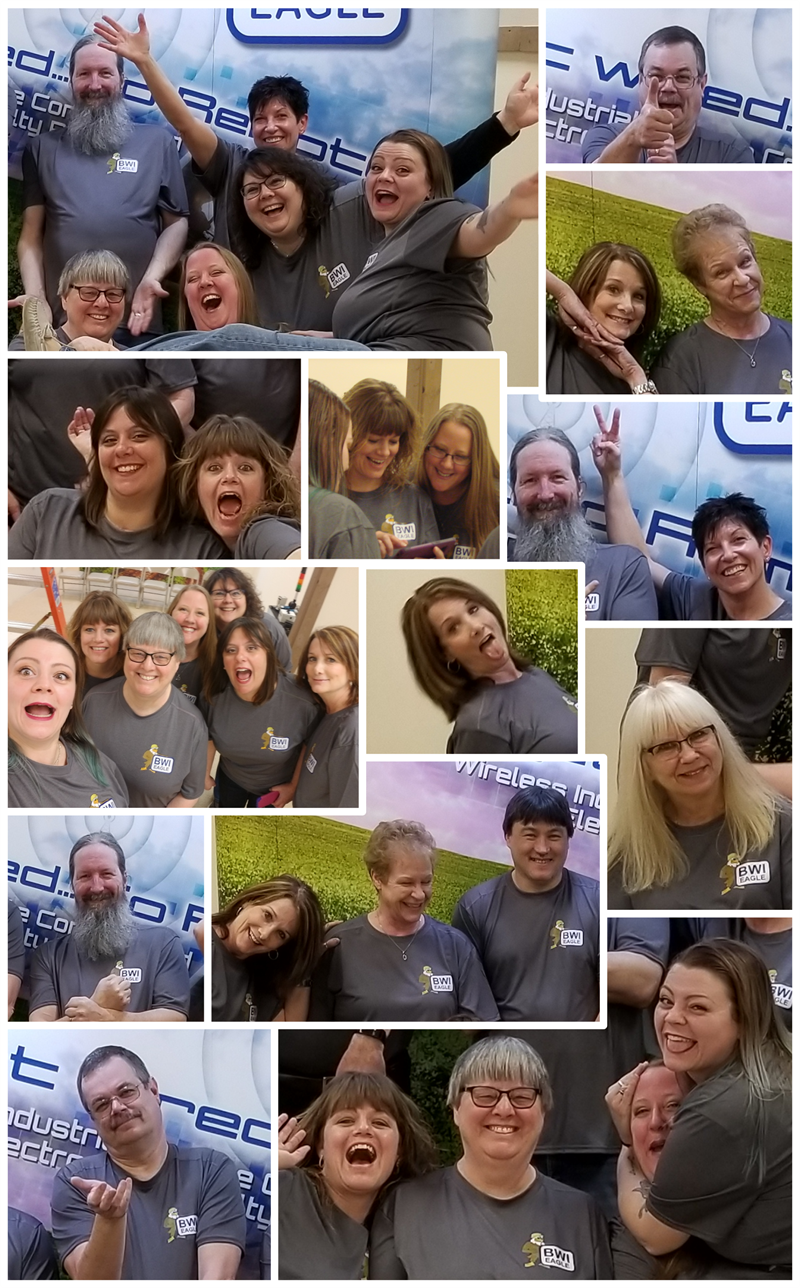 February 23, 2018
Sandy Celebrates 25 Years of Service with BWI Eagle!
The BWI Eagle gang took some time out today to celebrate with Sandy on her 25th anniversary of employment. We are so fortunate to have Sandy on our team, and look forward to many more years together!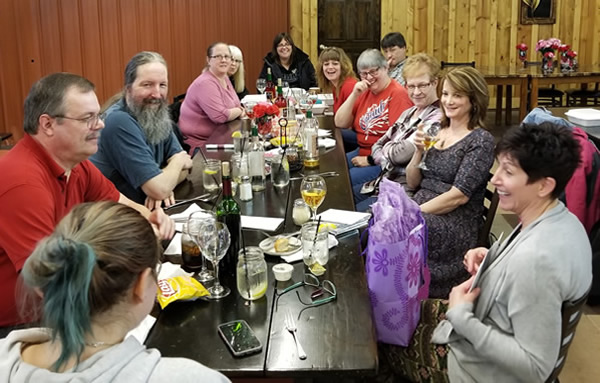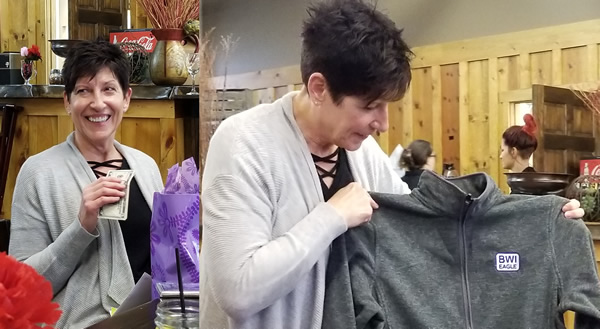 December 21, 2017
Holiday Hours
We at BWI would like to wish you a very Merry Christmas and a Happy and Prosperous New Year! We will be closed December 22nd - January 1st, 2018. We will resume normal business hours on January 2nd, 2018.
November, 2017
Introducing our New & Improved Handheld Transmitters!
You spoke, We Listened!
At BWI Eagle our customers are always our top priority! Every decision we make is customer inspired and your feedback fuels our design process.
So, it is with thanks to you and your suggestions, that we proudly introduce our newly designed handheld transmitters!
Product Improvements:
More rugged enclosure with rubberized outer ring provides easier grip with better moisture and impact protection
Improved membrane switch with carbon overlay allows for more button actuations
Highly adhesive label adheres more tightly to membrane switch for a better seal against dirt & moisture
Redesigned battery compartment uses rugged spring clips to eliminate loose battery contacts and make battery replacement easier
Nine button transmitter now uses AA batteries for 3-4 times the battery life
Sleek contemporary design is as unique as the high quality RF technology inside!