News
February 14, 2019
January 24, 2019
Introducing BWI Eagle's Signal Strength Tester
When installing a wireless system one of the challenges is determining optimum unit or antenna placement to achieve the most reliable signal.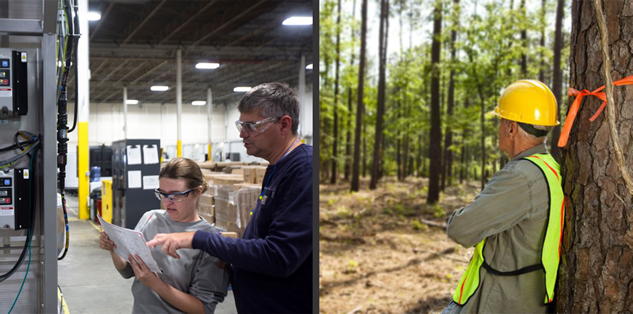 Whether you are working around the electronic interference of a busy factory floor, or looking for the strongest signal through foilage and over rough terrain, or anywhere in between, we can help you eliminate the guesswork!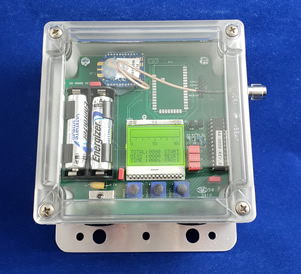 Our new Signal Strength Tester makes it easy to see how well the system will perform in your selected location. Immediate results are displayed on the LCD screen. You can keep the tester running, if desired, to track performance over a period of time. You can move the tester between several locations, compare results, and determine the optimum placement of your wireless system.
Product Features:
Portable. Battery operated unit with on/off switch to conserve power.
Easy to read LCD display provides data on total number of signals received, total number of missed signals and longest period of missed signal time.
Pushbutton selectors for menu navigation.
Frequency selector allows you to test each of the 7 network frequencies.
Durable NEMA enclosure.
Uses standard AA lithium batteries for optimum battery life.
Signal Strength Testers are now available in all of our Air-Eagle product lines: Air-Eagle SR (Short Range), Air-Eagle SR Plus (Medium Range), Air-Eagle XLT (Long Range), and Air-Eagle XLT Plus (Extra Long Range).
Signal Strength Testers are available for purchase for contractors, large installations, or for customers who regularly move their systems. We also offer rental units for small jobs, and one-time installations.
December 20, 2018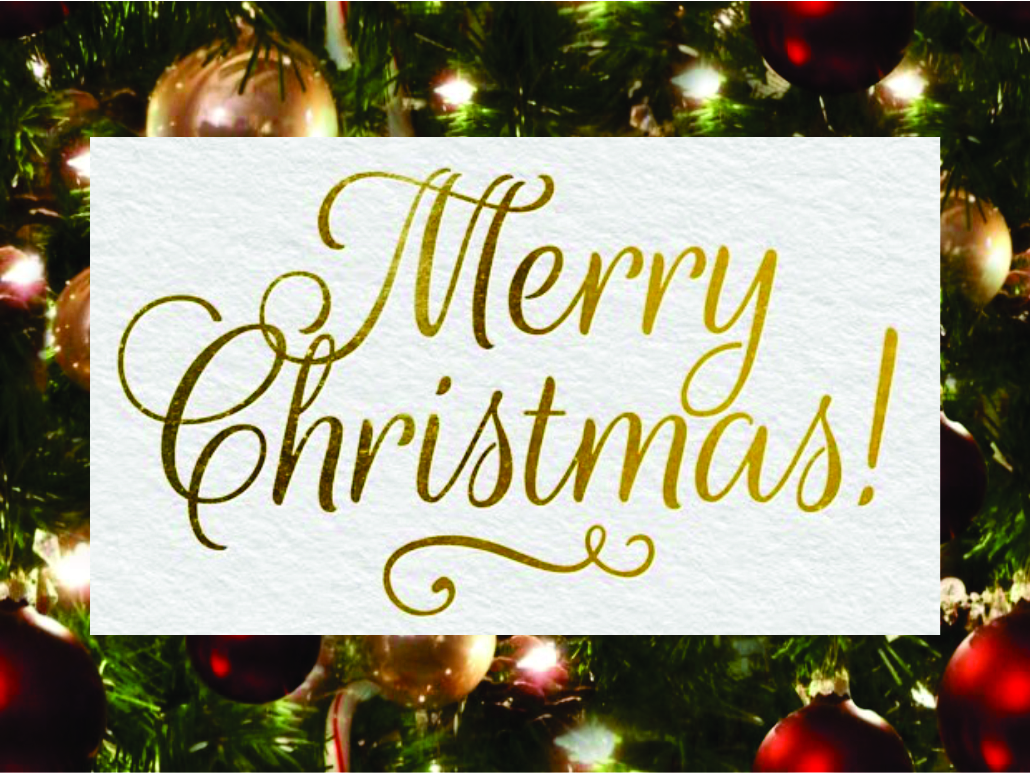 Our facility will be closed from December 24th through January 1st.
During this time, we will not receive orders, ship orders, or accept deliveries. We suggest placing your order as early as possible to ensure your operation will not be disrupted during this period.
As always, if you have any questions, please call us. We're always happy to hear from our customers.
We thank you for your business and wish everyone a very Merry Christmas and a Happy New Year!
November 30, 2018
Season of Giving - BWI Employees Donate to Fight Hunger
Though it seems hard for most of us to imagine, many elementary school students go home from school to a house with little or no food supplies. They receive breakfast and lunch at school, and sometimes don't have anything to eat until they return to school the next day. Then, the weekend comes, and they could face several days without much to eat.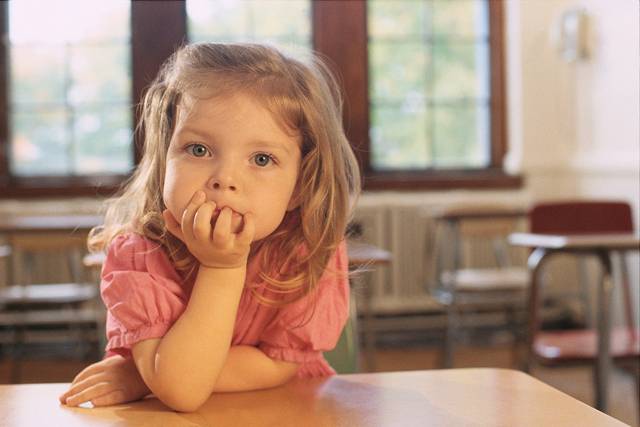 The community of Butler (hometown of BWI Eagle), the staff & parents of the Butler Area School district, and The Golden Tornado Scholastic Foundation have come together to supply weekend food for students in need.

Through the Kids' Weekend Backpack Program, every Friday a bag of food is delivered to the child's homeroom and discreetly placed in their backpack. Each bag contains child-friendly, single-serve, easily-prepared meals and snacks. The food selections include proteins, whole grains, fruits and dairy.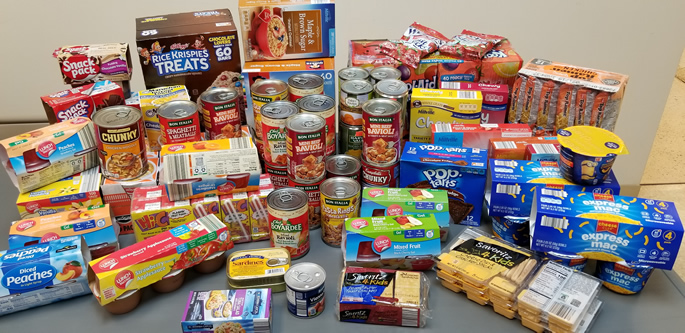 The program, now serving students in all seven of Butler's elementary schools, is funded entirely through donations. Community Organziations, churches, and businesses all over Butler, donate to this worthy cause. Recently, the employees of BWI Eagle felt we wanted to do something charitable for the community and decided to collect food items for the program. When we all contributed a little, we were surprised how much we were able to collect. The Kid's Weekend Backpack program is a great way for us to make a difference for the kids in our community.
November 21, 2018
There is no time more fitting than Thanksgiving to say Thank You to our customers. We value your business and appreciate your confidence in us. We wish you an abundance of success as we finish out this year, and even more prosperity in the year to come!
We will be closed on Thanksgiving Day (Nov. 22nd.) and on Black Friday (Nov. 23rd.) to allow our employees to spend time celebrating with family. We will reopon on Monday, November 26th.
November 11, 2018
November 6, 2018
October 31, 2018
Dia de los Muertos!
Here at BWI Eagle, we never miss a good opportunity to have some fun! We celebrated Halloween and Dia de los Muertos (the Mexican Day of the Dead holiday) with costumes, good food, and of course, lots of laughs.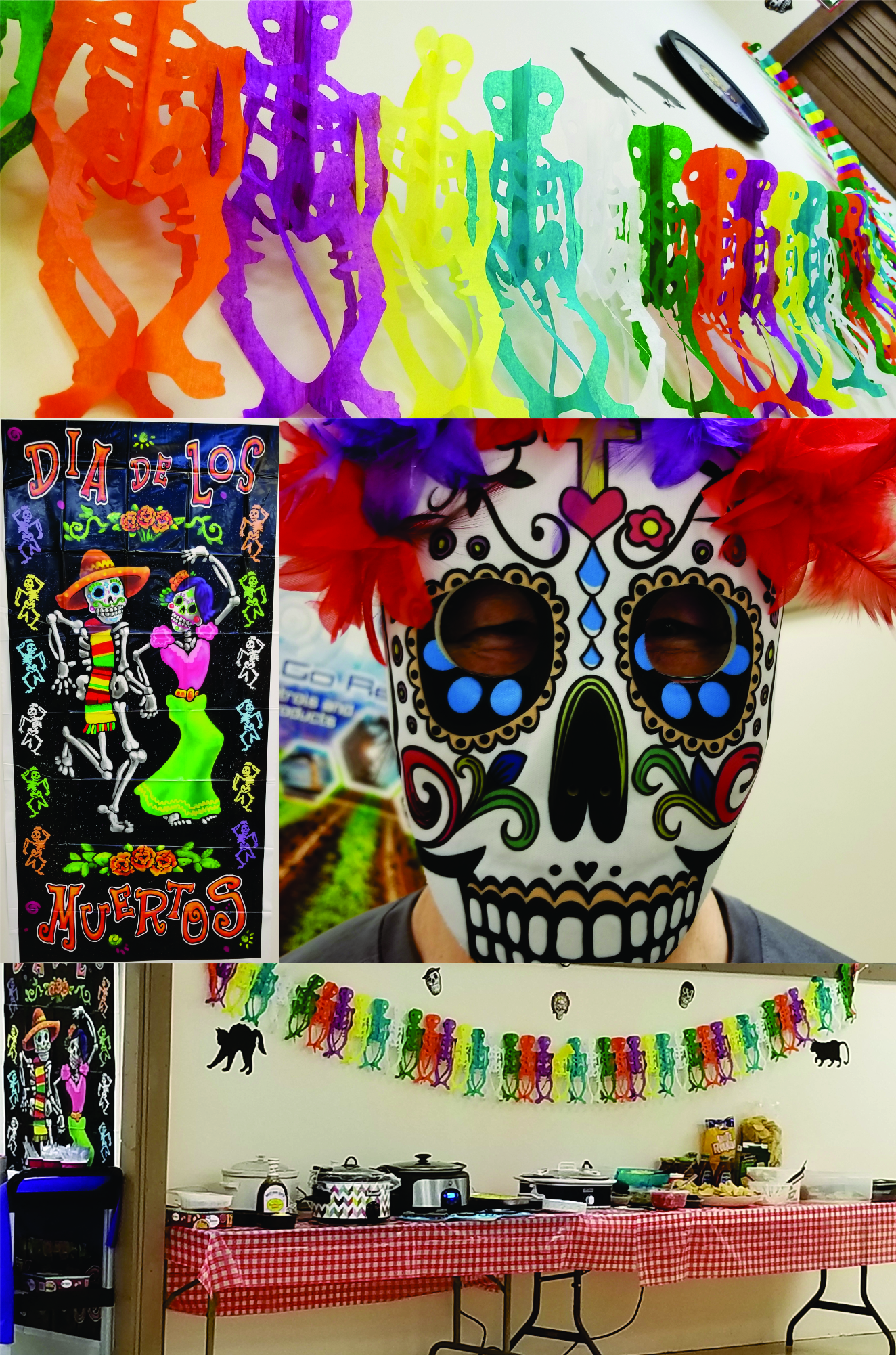 Our neighbors from the business next door, Eagle Printery, joined us for lunch and helped us vote on the best costumes. Prizes were awarded to the winners in the following categories...
The winner for "Prettiest Costume" was Crystal with "Cleopatra".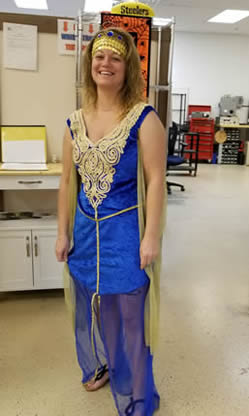 The winner for "Scariest Costume" was Lauren with "Mad Scientist".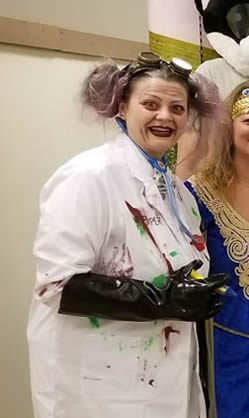 The winner for "Most Original Costume" was Char with "Operation Game". Char also won our Facebook Costume Contest!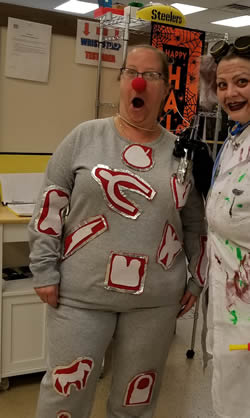 And, the winner for "Best Overall Costume" was Rosie with "Bell Hop".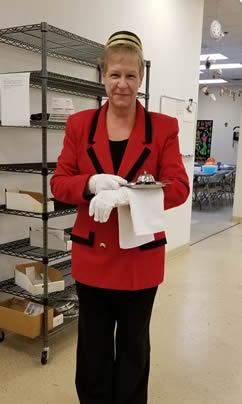 Congratulations to our winners!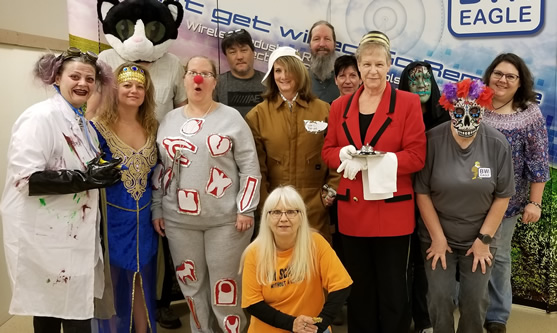 October 23, 2018
We Did It! We Escaped!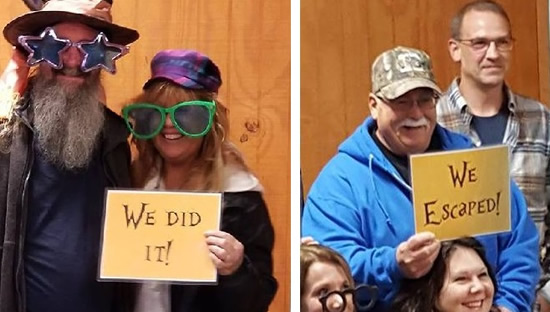 We all like working together at BWI Eagle. And, we like playing together, too!
BWI employees and our guests got together for some after-hours fun earlier this month. We had a great time searching for clues, solving puzzles and racing against the clock at Mystery Mayhem Escapes.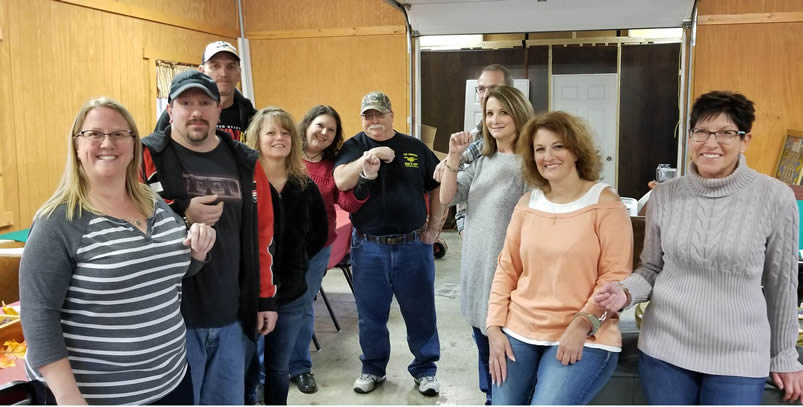 The gang split into two teams. After some good-natured teasing and trash talking from both sides, "Team Alice" dived down the rabbit hole into Alice's Wonderscape. "Team Meat" was handcuffed in pairs before being thrown into the dark and sinister Butcher Shoppe. The timers were set and the race for survival (or bragging rights) was on!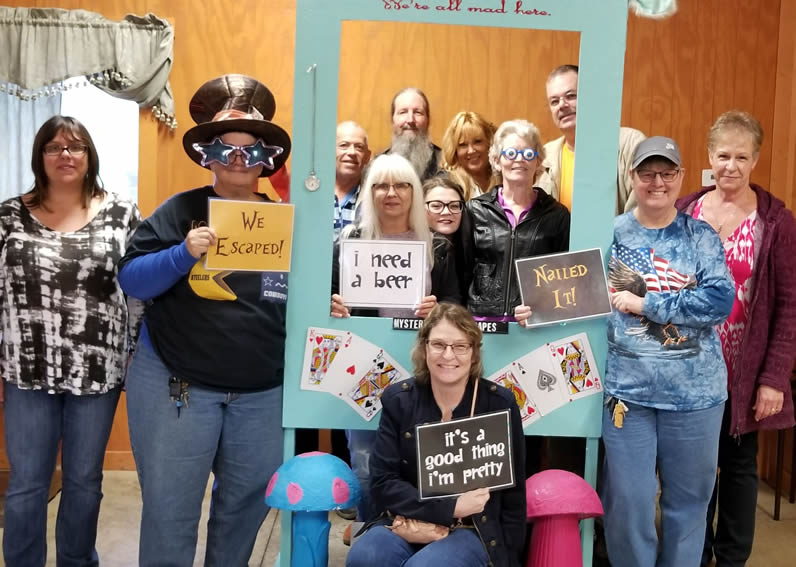 Team Alice worked together like practiced professionals right from the start. Puzzles were solved and mysteries were revealed at a startling pace. Team Alice escaped the room with 5 minutes to spare!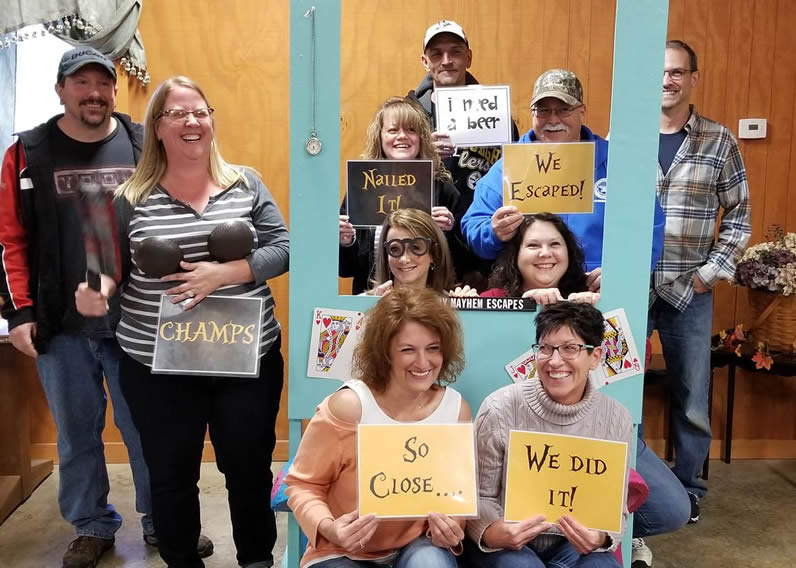 Team Meat was off to a slow start, stumbling around in the dark, handcuffed together. Luckily, flashlights were soon found. The next lucky break was the discovery of handcuff keys. After everyone was uncuffed, they got down to business, and started making up for lost time. Team Meat finally broke out with only three minutes left on the clock!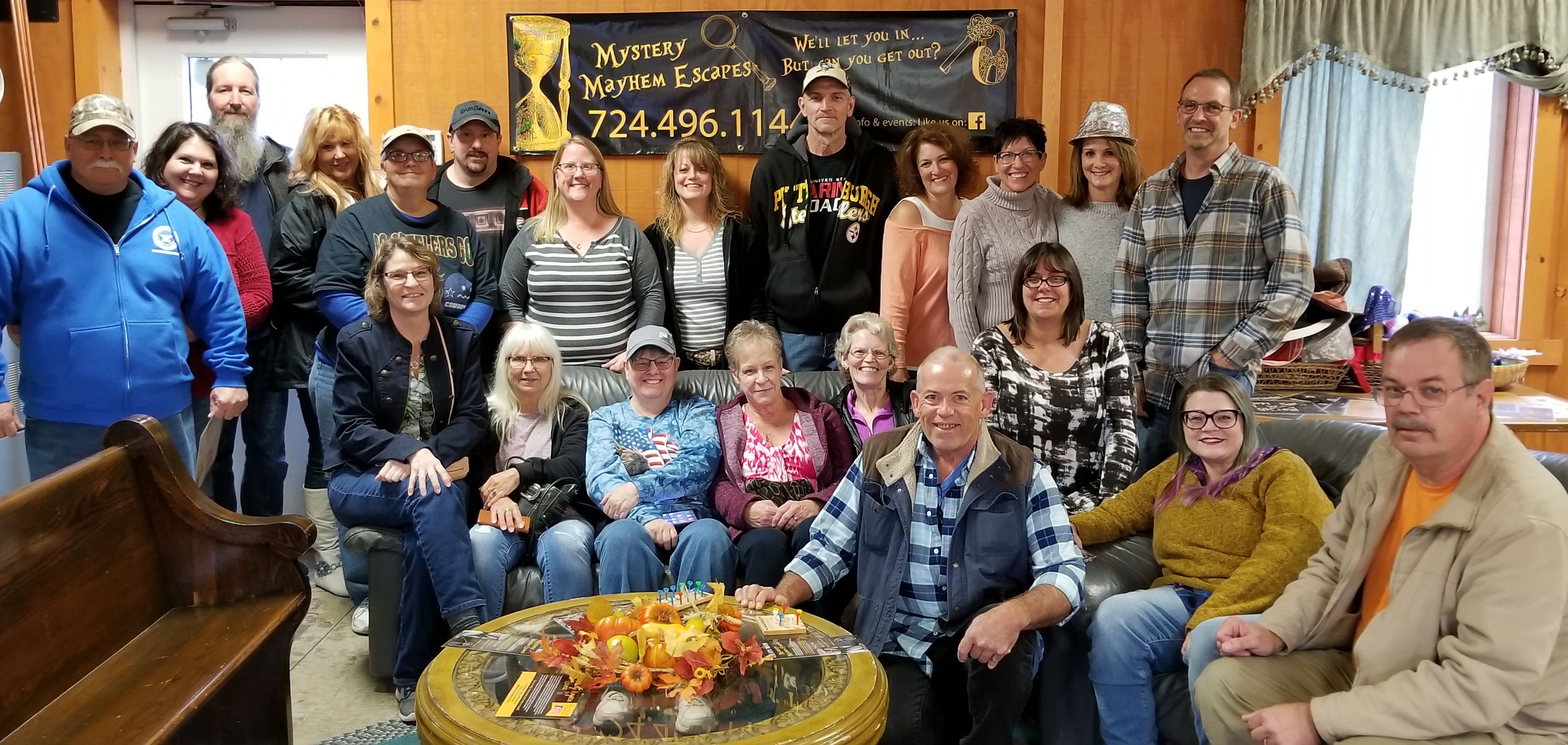 After everyone was free (and Team Alice boasted about their win), we all gathered for a group photo before heading to My Brother's Place for dinner, a few drinks, and lots of laughs.
September 4, 2018
Limited Edition BWI Eagle Pins will be Shipped with Customer Orders.
Between now and the end of the year, BWI Eagle pins will be included in random shipments.

When your new BWI Eagle equipment arrives, be sure to check your carton for the colorful postcard holding an enamel pin.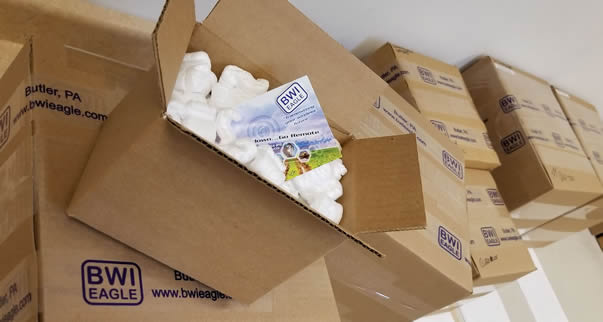 Snap a picture of yourself wearing your pin, send it to info@bwieagle.com, and you could be featured on our website and our Facebook page!