Industries Served

Wireless Remote Control Applications
Industrial wireless remote control applications are endless! Virtually any device that can be electrically turned on, turned off, or moved can be controlled remotely using BWI Eagle's wireless relay switching. From simple applications such as strategic lighting and alarms to your more complex needs like automated conveyor or pump controls, our remote controls can eliminate cumbersome and expensive wires and cabling and increase the productivity of your personnel!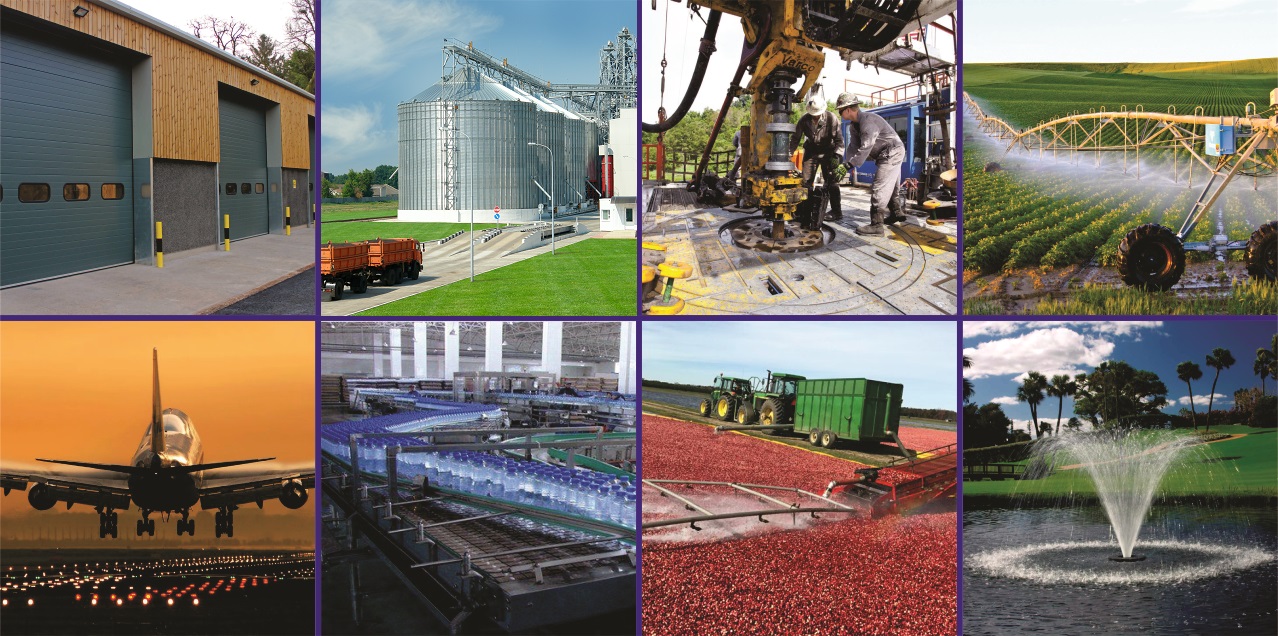 Examples of Industries Currently Using BWI Eagle Equipment
Aggregate
Agricultural
Amusement
Automation
Construction
Forestry
Law Enforcement
Manufacturing
Military

Mining
Oil & Gas
Pharmaceutical
Recycling
Sports
Steel
Transportation
Waste Management
And Many More!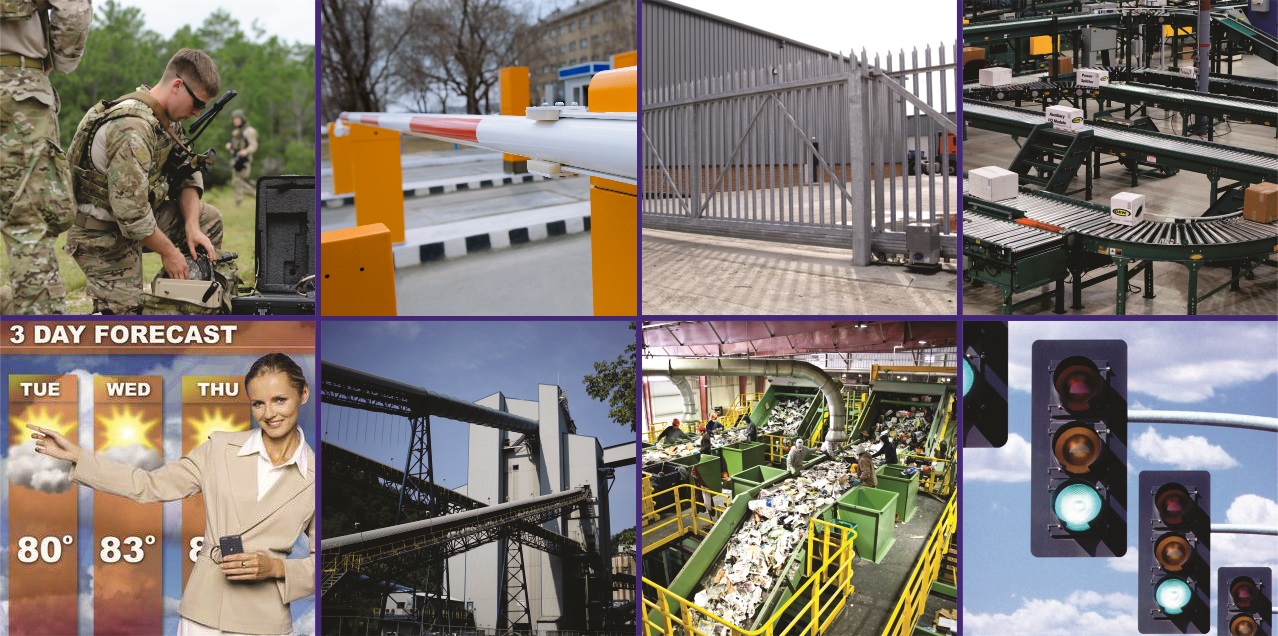 Application Ideas
We've tried listing all the applications our remote controls have been used for, but we keep getting new ones every day! Here are a few to give you some ideas. Be sure to scroll to the bottom of the page to check out a few of Sandy's personal favorites.
Aggregate Bin Gates
Alarms & Beacons
Barriers and Gates
Conveyors
Crushers, Screeners, Shredders
Fountains
Generators
Grain Bin Gates & Elevators
Hoists
Industrial Doors and Gates
Industrial Fans

Lighting
Motors
Railcar Movers
Scales
Scoreboards
Traffic Signals
Valves
Well Pumps
Winches & Reels
And Countless More!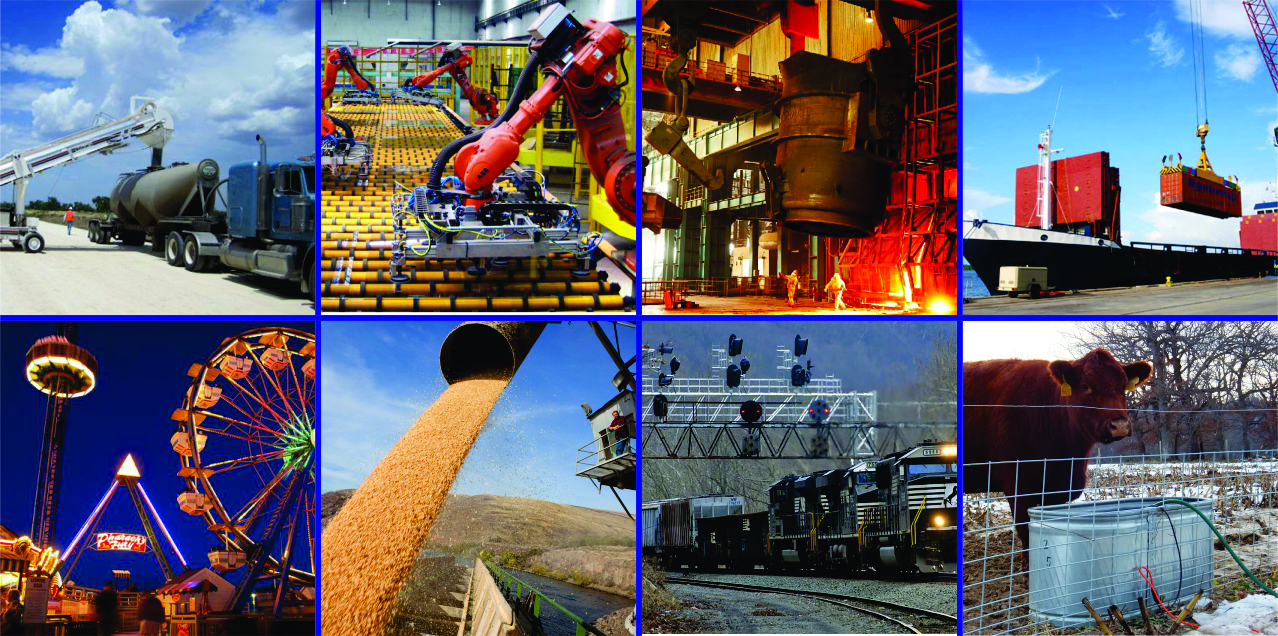 Sandy's Favorite Apps
Remotely trigger a net to trap eagles who were making their home on a busy airport runway so they can be safely relocated.
Handheld remote control for a diving coach to turn on bubbles in a dive pool to make the water "softer" for high dive landings.
Operate saws on a helicopter tree trimmer for power lines.
Remotely open a transport cage for release of a relocated nuisance bear from the safety of a helicopter hovering overhead.
Operate church bells.
Activate a special effects Miller Lite sign at a ball park when someone hits a homer.
Control moving targets at a long distance shooting range.
Control a fake cow to show off the skills of cutting horses for potential buyers.
Turn on and off heli-pad lights for a famous Nascar driver so he can land his helicopter after dark.
Operate signal tones for trainers to communicate with underwater animals at a famous wildlife amumsement park.
Control alarms to scare birds off building in urban areas.