News - Page 2
March 1, 2018
Employee Appreciation Day
Did you know? National Employee Appreciation Day is celebrated on the first Friday in March in the United States and Canada.
BWI Eagle is marking this day with a luncheon and new team T-shirts for everyone. Since we all look so wonderful in our new T-shirts, we decided it would be a good day to take a new team photo.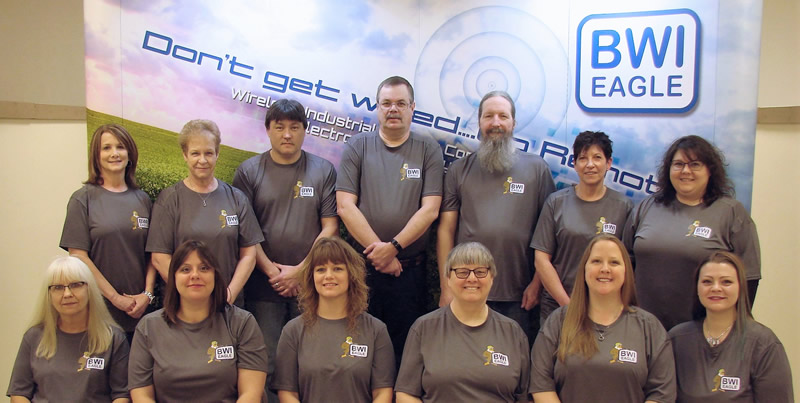 We're really happy with the new employee photo, but accomplishing such a professional looking shot, with this gang, wasn't as easy as you might think...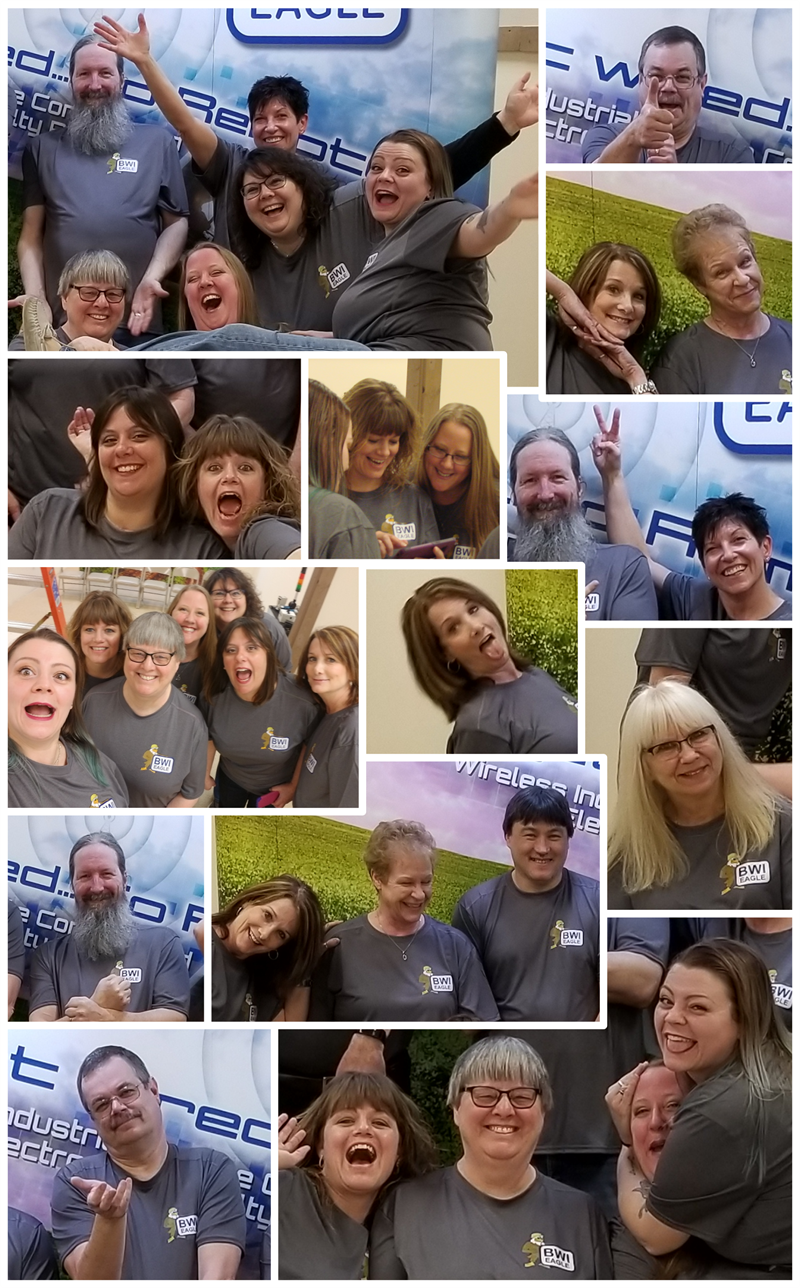 February 23, 2018
Sandy Celebrates 25 Years of Service with BWI Eagle!
The BWI Eagle gang took some time out today to celebrate with Sandy on her 25th anniversary of employment. We are so fortunate to have Sandy on our team, and look forward to many more years together!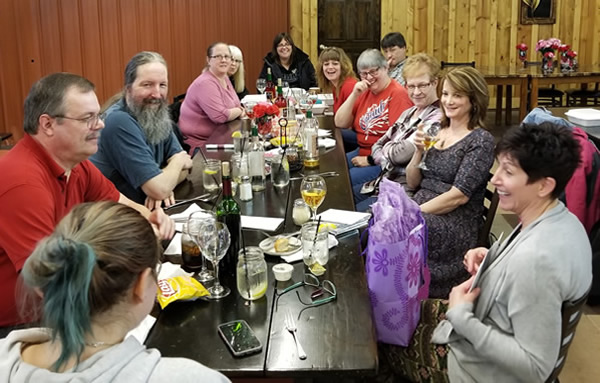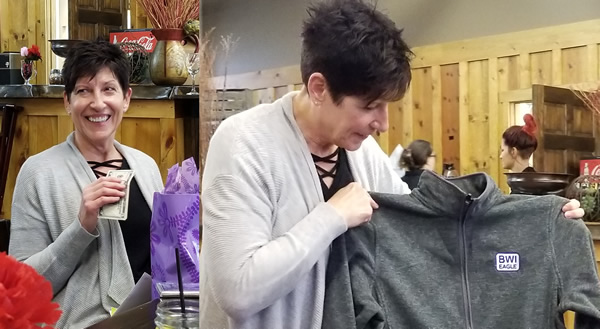 November, 2017
Introducing our New & Improved Handheld Transmitters!
You spoke, We Listened!
At BWI Eagle our customers are always our top priority! Every decision we make is customer inspired and your feedback fuels our design process.
So, it is with thanks to you and your suggestions, that we proudly introduce our newly designed handheld transmitters!
Product Improvements:
More rugged enclosure with rubberized outer ring provides easier grip with better moisture and impact protection
Improved membrane switch with carbon overlay allows for more button actuations
Highly adhesive label adheres more tightly to membrane switch for a better seal against dirt & moisture
Redesigned battery compartment uses rugged spring clips to eliminate loose battery contacts and make battery replacement easier
Nine button transmitter now uses AA batteries for 3-4 times the battery life
Sleek contemporary design is as unique as the high quality RF technology inside!